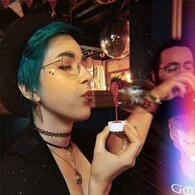 Ansitru
Pixel artist, illustrator, crafter
---
About me
Hi, nice to meet you!

The name is Astrid and I'm a self-taught Belgian artist.
I paint, pixel, cross stitch and crochet. Sometimes I even play music!

My art tends to be colorful and cute,
though I also make mental health awareness art.
Both go hand in hand, as far as I'm concerned.

Hope you enjoy browsing my portfolio!
---
---
---
---
---
---
---
Contact me
Don't hesitate to contact me if you have questions,
or would like to discuss a potential commission.

I can be reached via any of the platforms below.
---
© Ansitru 2020. All rights reserved.